From nature to your table!
At LANARAS we collect food products daily at the best time to harvest and we freeze them immediately making use of the best know-how and state-of-the-art equipment. Thus, we ensure that all products reach into your freezer in the less invasive and more natural way.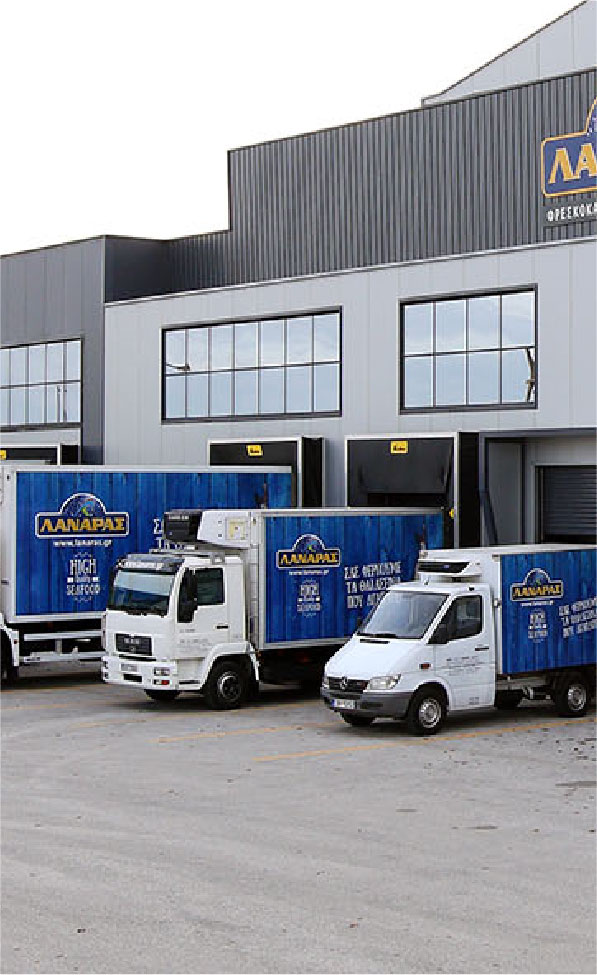 For 70 years we have been trying, on a daily basis, to prove ourselves worthy of people's trust.
Lanaras I. & S. Bros S.A. with the distinctive title LANARAS Fresh Frozen Products is active on the Greek market since 1948. The Company is based at Trikala, Central Greece and expands to 10 hectares. Our state-of the-art installations of 4,500m2 comply with strict hygiene standards and the EU rules regarding the production, maintenance and distribution of food products, according to EN ISO 22000: 2005
LANARAS firm employs over 50 people, strengthening the local economy's growth potential and is one of the most financial healthy companies in Greece.
Tasteful, safe food of high quality and nutritional value.
It is quite a commitment to select and work with qualified and responsible suppliers who provide high-quality raw materials for you to have the best ingredients for your recipes.
ΔΙΚΤΥΟ & ΣΥΝΕΡΓΑΣΙΕΣ
ΟΔΗΓΙΕΣ ΚΑΤΑΨΥΞΗΣ